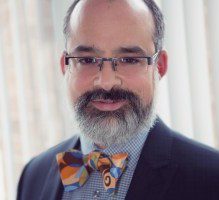 Attorney Ben Neiburger

Ben is an active member of the National Academy of Elder Law Attorneys (NAELA) and a member of the board of directors for the Illinois Institute of Continuing Legal Education.
Helping Illinois Families Avoid a Poorly Planned Estate Plan
A poorly implemented estate plan (or absences of an estate plan) will cause unnecessary hardships for your family at a time when they can least afford it. Administration & court fees, family strife and, sometimes, taxes can quickly burn through any assets an estate might have. We know the law and our attorneys will work with you to insure your assets are protected for your family's future.
We have been helping families like yours in Chicago and across Illinois for over 10 years. Our goal is to demystify the process, cut through the legaleeze and provide you with a custom estate solution that works for your situation.
Medical Planning
At Generation Law, we are not only attorneys, we're also people with families. We understand the complex issues around Medicaid planning and we're here to help you create a simple plan that works for your unique situation – while preserving your dignity within the process.
Without proper medicaid planning, costly custodial care and medical procedures can quickly drain a lifetime's worth of savings in a very short time. That's why it's important to have a legal advocate that can not only help you plan, but one who can ensure you are not overpaying for vital health care services when the time comes.
Guardianships
Seeking guardianship means you can petition the court to be legally responsible for handling decisions concerning the finances, healthcare, daily living and housing of a parent who is mentally or physically disabled. If the court declares the parent unable to provide these things for him/herself, you would have the final say in what happens.
Elder Abuse
When a loved one is disabled, they are much more vulnerable to abuse, which can be physical, emotional or financial neglect. When you suspect someone is taking advantage of your loved one, you need to take quick action. You need a remedy that will not only stop the abuse, but also hold the abuser accountable. Generation Law will move fast to put legal protections in place that prevent further physical, emotional or financial abuse of your loved ones.