Kelleher & Buckley, L.L.C.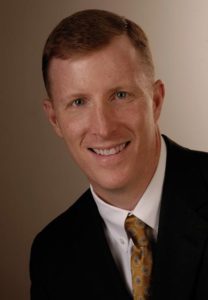 David P. Buckley Jr
Mr. Buckley, Founding Member, concentrates his practice in estate and succession planning for business owners and individuals and the representation of businesses, including purchasing and selling businesses, business litigation, financing and business formation.
Barrington Lawyers Serving the Northwestern Suburbs of Chicago – Handling Estate Planning, Business Law, and Real Estate Law
At Kelleher & Buckley, LLC, clients are people rather than file numbers. When they visit our Barrington law office, new clients will encounter a law firm dedicated to protecting clients' families, businesses and futures.
We offer our clients the benefits of a full-service law firm, building on the experience and knowledge of our attorneys, paralegals, accountants and legal assistants. Since 1997, we have provided a wide range of legal services to individual and business clients in the northwest suburbs of Chicago.
Our Legal Team
Our lawyers in Barrington include a retired judge who is of counsel, certified mediators, certified public accountants, authors of legal articles and textbooks, and lecturers at continuing legal education seminars. These activities serve to keep us at the cutting edge of developments that can benefit our clients. As a group and individually, we are committed to maintaining our skills at the highest levels.
We believe in giving back to the places where we live and work as well as to the legal profession. Each attorney is involved in the community and in charitable organizations in the Chicago metropolitan area.
Our Legal Practice
Our law firm undertakes a wide range of legal matters focusing on planning and litigation for individuals and businesses. However complex the issue, we pledge to communicate with you in clear and precise language and keep you fully informed throughout your legal matter.
Clients
Kelleher & Buckley, LLC represents clients from all over the world. We are honored by the trust that our clients place in our law firm in Barrington. Many come to us through friends, family and business associates who are clients of Kelleher & Buckley, LLC. We believe that referrals such as these indicate the appreciation our clients have for our effective and personalized services.
Firm Details
We offer a complimentary consultation to review a prospective client's legal situation. This allows us to demonstrate the value that our law firm can bring to you or your business. Our office is located one block north of Miller Rd on Rand Road/Rt. 12 in the Wynstone Office Park.